At Atlantic Splash Adventure, we have the coolest rides & attractions!
There's fun for all ages!
Ride & Slide Passes allow unlimited access to all attractions
EXCEPT the Go-Karts and Batting cages!
Bowl of Fundy
The Bowl of Fundy offers breathtaking thrills as you enter a giant bowl, take several turns before a heart-stopping splash out!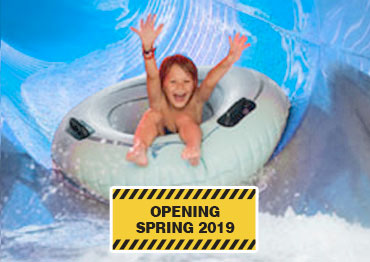 Cabot Trail Twister
On this exciting inner-tube ride you'll slide your way down while rebounding from side to side. Hold on tight!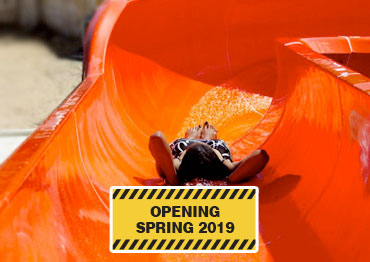 Lobster Lure
A thrilling body slide that will have you twisting and turning all the way down.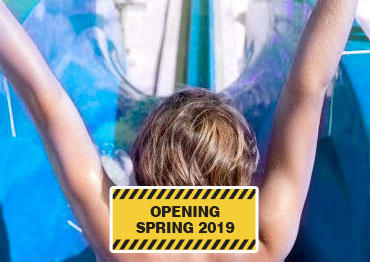 Bluenose Blaster
Have the need for speed? Sprint down this hair-raising straight slide.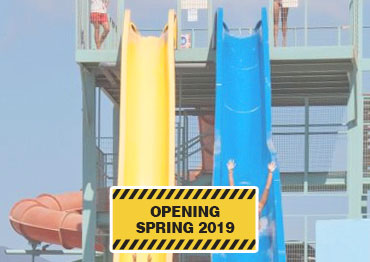 Puffin Plunge
Another straight slide to get your heart racing!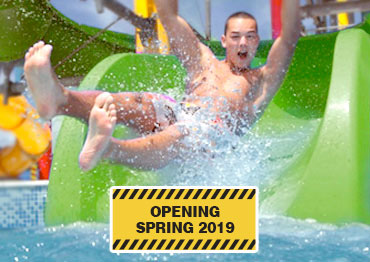 Halfpipe Harbour
The Halfpipe will turn you every which way before releasing you at the run-out!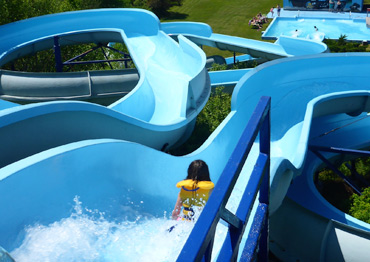 Skyline Soaker & Whale Tail Twister
The Skyline Soaker & Whale Tail Twister slides are still up, completely refurbished and ready for plenty of summer fun action!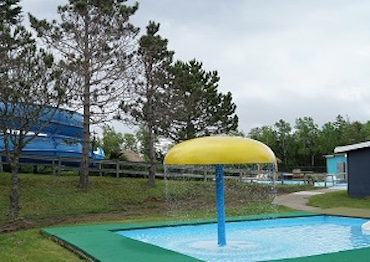 Kids Pool
The Kids Splash Pool is perfect for our young guests to cool off on a hot summer day!
Our big water mushroom gives you shade and a shower and totally cools you off!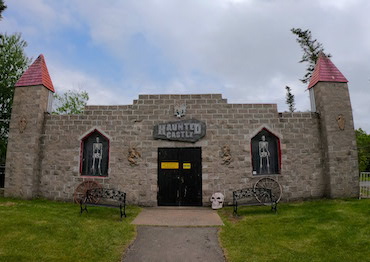 Haunted Castle
Prepared to be terrified at Atlantic Splash Adventure's Haunted Castle!
Recommended 8 years old and up unless accompanied by an adult. Not suitable for infants.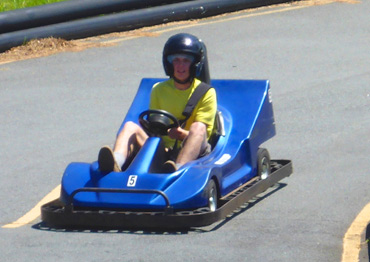 Go-Karts
One of our most popular attractions! Race the Can-Am style carts around the challenging course with the wind in your face!
For those not tall enough, don't panic! You can ride with an adult in one of our Double Rider Go Carts. See height restrictions
* Not a Ride & Slide Pass or Ride Only Pass Attraction – this Attraction Requires Tickets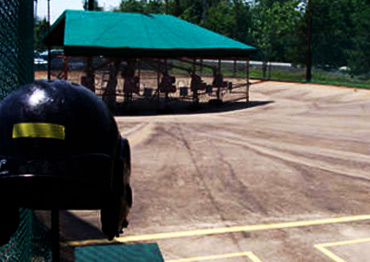 Batting Cages
Whether you're a little league all-star or the local clean-up hitter, we have a batting cage for you!
80 mph Hardball, 80 mph softball, slow pitch, lob ball, little league
Come in and take a few swings – guaranteed to improve your skills!
PLEASE NOTE:
Use Batting Cages at your own risk
Closed toed shoes required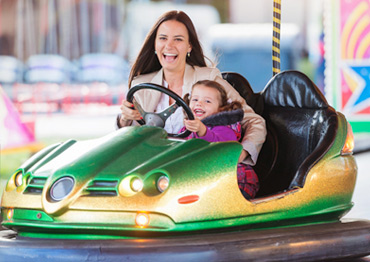 Bumper Cars
They have been thrilling kids of all ages for years! What more can be said about this classic attraction?
Grab your friends and family and join the traffic jam!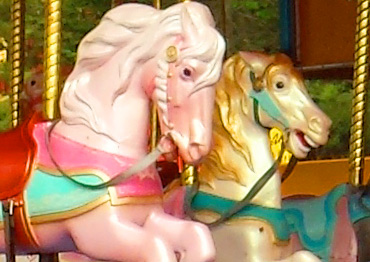 Carousel
Travel back in time on our Antique Carousel. Kids love this classic ride and parents will remember a time from their youth.
Choose your favourite steed and ride off into the sunset!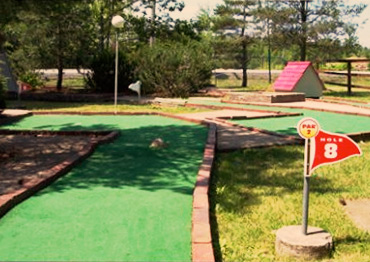 Mini Golf
A trip to Atlantic Splash Adventure wouldn't be complete without a big game of mini-golf. Establish your short-putting supremacy or defend your neighborhood title.
Fun and challenging with great obstacles, one round may not be enough!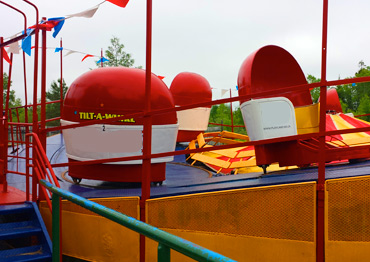 The Tilt-A-Whirl
What has seven cars, random tipping and spinning, and a circular track of hills and valleys? The Atlantic Splash Adventure's Tilt-A-Whirl, and it's guaranteed to provide thrills and chills!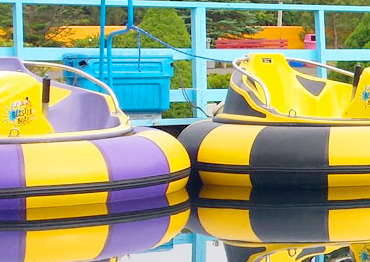 Bumper Boats
In the mood for some extreme fun on the high-seas? Then the Bumper Boats are definitely for you! Soak your family and friends! Isn't that what bumper boats are for?
BIG SPLASH (Adult Boats)
Electric Bumper Boats! (Jr. Ride)
Perfect for the youngsters! Try them out in Kiddie Land and make some big splashes in these mini-boats!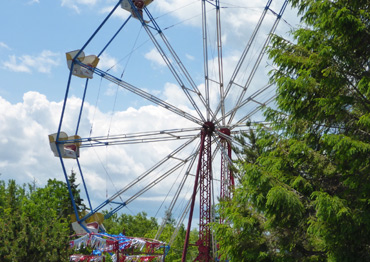 The Ferris Wheel - Big Ellie
Come take a spin on Metro's only permanent Ferris Wheel and take in the great views from the comfort of Big Ellie.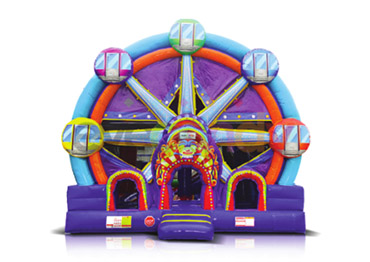 Big Ellie Bouncer
If you are from 40″ to 50″ tall, then you are in for a tonne of bouncy fun in Big Ellie Bouncer!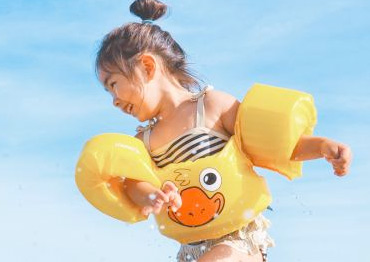 Junior Rides
We've got some great rides and attractions for our youngest visitors!
This is the place to be for the young and young-at-heart. Check out these "big rides" for the "little ones":
Caterpillar Train
Jr. Carousel
Kiddie Bumper Boats
Kiddie Splash Pool
Nostalgic Carousel
Playland Express
Truck Stop
There are 5 attractions for kids under 36":
The Nostalgic Carousel
Junior Carousel
Caterpillar Train
The Kiddie Splash Pool
Kiddie Bumper Boats
(With the Kiddie Bumper Boats we recommend 18 months and older with parental discretion.)
See all height restrictions
New in 2019 – The Truck Stop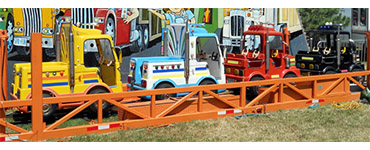 Atlantic Splash Adventure 1200 Lucasville Rd, Lucasville, Nova Scotia