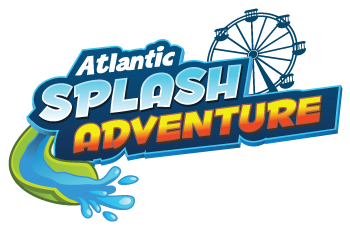 6 new waterslides this summer!
When is the park open?
Can I bring my dog into the park?
No pets are allowed in Atlantic Splash Adventure. Thank you for your cooperation.
Is there an additional charge for parking?
Parking is FREE at Atlantic Splash Adventure!
Are there any restrictions on the rides?
Most of our attractions have height restrictions. Please see our height restrictions page for details.
What is included in the Ride & Slide Pass?
Ride & Slide Passes allow unlimited access to all attractions except for go-karts and batting cages!
What is your refund policy?
Admission Passes and Season Passes are non-refundable and non-exchangeable for any reason after the order transaction is complete at our entrance gates, online through our website, by phone or when purchased at a participating retailer.
Do you offer disability rates?
A person with a disability will pay our regular admission rate and their aid will be admitted free of charge.
What is your weather policy?
In the case of a closure due to thunderstorms or rain there will be NO REFUNDS.
A rain check may be offered IF you have spent LESS THAN 2 HOURS with us and have proof of purchase.
Receipt with time must be shown.
Can I leave and come back once I enter the park?
There are in and out access privileges. Please present yourself to our gatehouse staff to get a hand stamp before you leave. Simply show your stamp on your way back in to regain entry to the park.
What attractions are there for very small children?
There are several attractions for kids under 36": the Nostalgic Carousel, Junior Carousel, Caterpillar Train, Kiddie Bumper Boats and the Kiddie Splash Pool. With the kiddie bumper boats we recommend no younger than 18 months and older with parental discretion.
Can we bring our own food?
Picnics and coolers are not allowed in the waterpark area, but they are allowed in the ride area of the park. Atlantic Splash Adventure has picnic tables within the property. However, glass containers, alcohol and drugs are prohibited on the property. If you wish to bring a cooler into the park, it must be ready for inspection by staff at our entrances. Please see
Food at the Park
for an idea of what food is available.
Do you offer a military discount?
We are pleased to offer a 10% discount off Ride & Slide and/or All Access Ride Only or Slide Only Bracelet admission prices (cannot be used in conjunction with any other offer, deal or promotion) and a 10% discount off our full price season pass to active members and veterans of the military. This discount is valid for up to six (6) family members. A valid CFOne card must be presented to receive this offer.
Atlantic Splash Adventure 1200 Lucasville Rd, Lucasville, Nova Scotia CALL: 902-865-1025